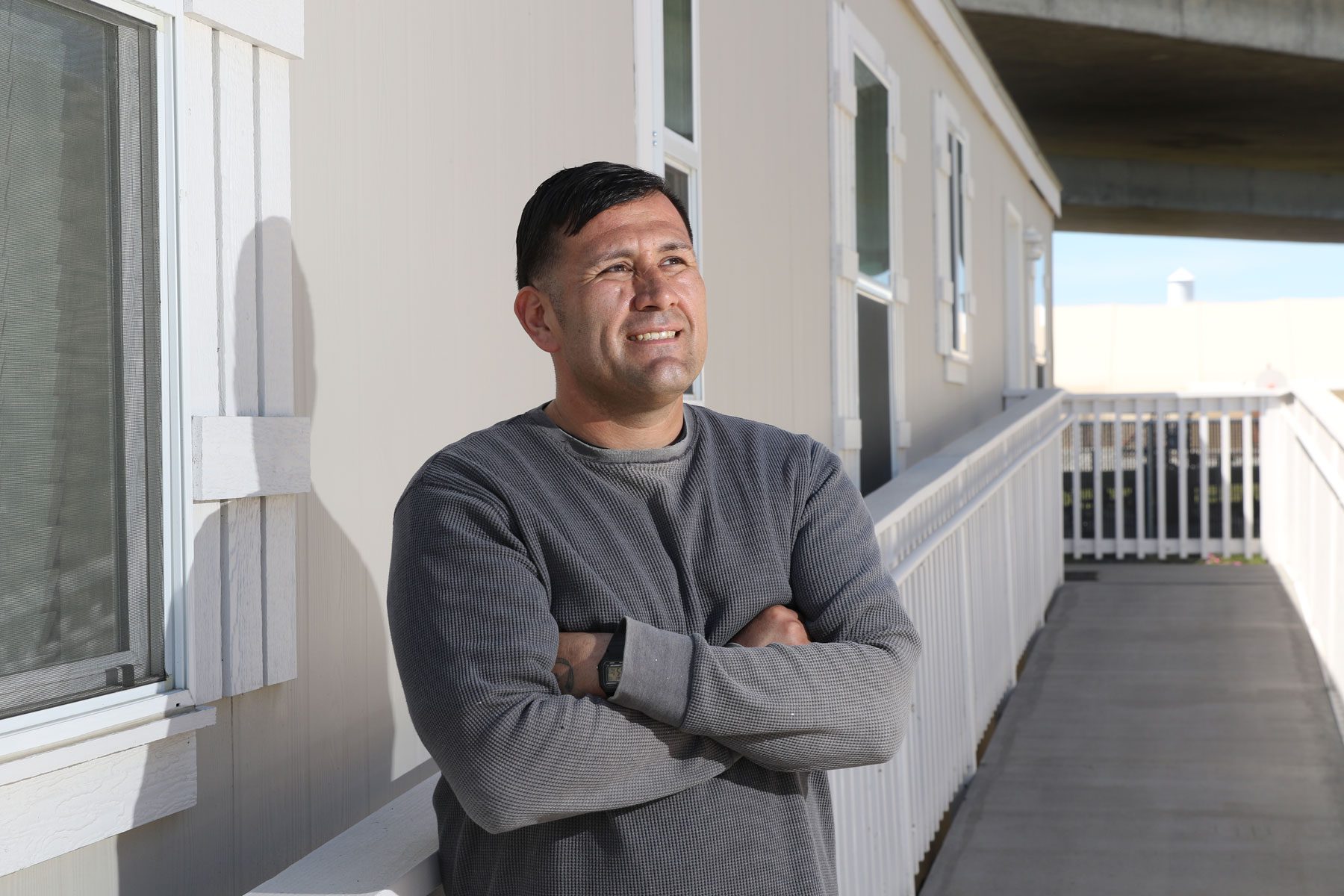 "It's nothing I've done on my own. It's all been God."
Night after night, Joseph lay in bed with his young body bruised and aching, his heart hurting, from the physical and emotional abuse he suffered.
His mom struggling with addiction, and his dad out of the picture, Joseph was sent to live elsewhere. "I was shifted from place to place, and there was a lot of abuse where I'd go."
Having no one else to turn to, "I would pray to Jesus… talk to Him about the situation," he says. "I would cry… No one was there to help rescue me."
As a teen, Joseph tried to numb his pain and started experimenting with drugs. Over the years, addiction made it difficult for him to hold jobs… and separated him from his own son. "I isolated myself because of my shame and guilt."
Joseph's life continued to spiral downward, and he found himself in trouble with the law. At his lowest point, he cried out to Jesus for rescue, just as he did as a little boy. Miraculously, the charges were dropped, and he was given the opportunity to come to Fresno Rescue Mission.
Though he'd tried before to follow Christ, "I didn't let those walls be knocked down," Joseph says. "The transformation happened here." He joined The Academy, the Mission's long-term recovery program that helps men struggling with homelessness and addiction restore their lives.
Through classes, counseling, daily chapel and Bible study, Joseph has also experienced God healing the wounds of his past and renewing his relationship with his son. "My son says now, 'Dad, I'm proud of you.' It's so awesome, the relationship we've picked back up."
"God got a hold of me. He'd been tapping on my shoulder. He'd had His hand on me this whole time."
Today, Joseph is on staff at the Mission, a driver for our food services team, and is staying at our transitional housing while looking for a place he can call home with his son.
Because of your generosity, Joseph's heart has been filled with thanksgiving… and God's love! "I thank all The Academy staff for their support. I know it's God working through them to help change our lives."
Joseph's story appeared in the Fall 2019 edition of Lighthouse News.