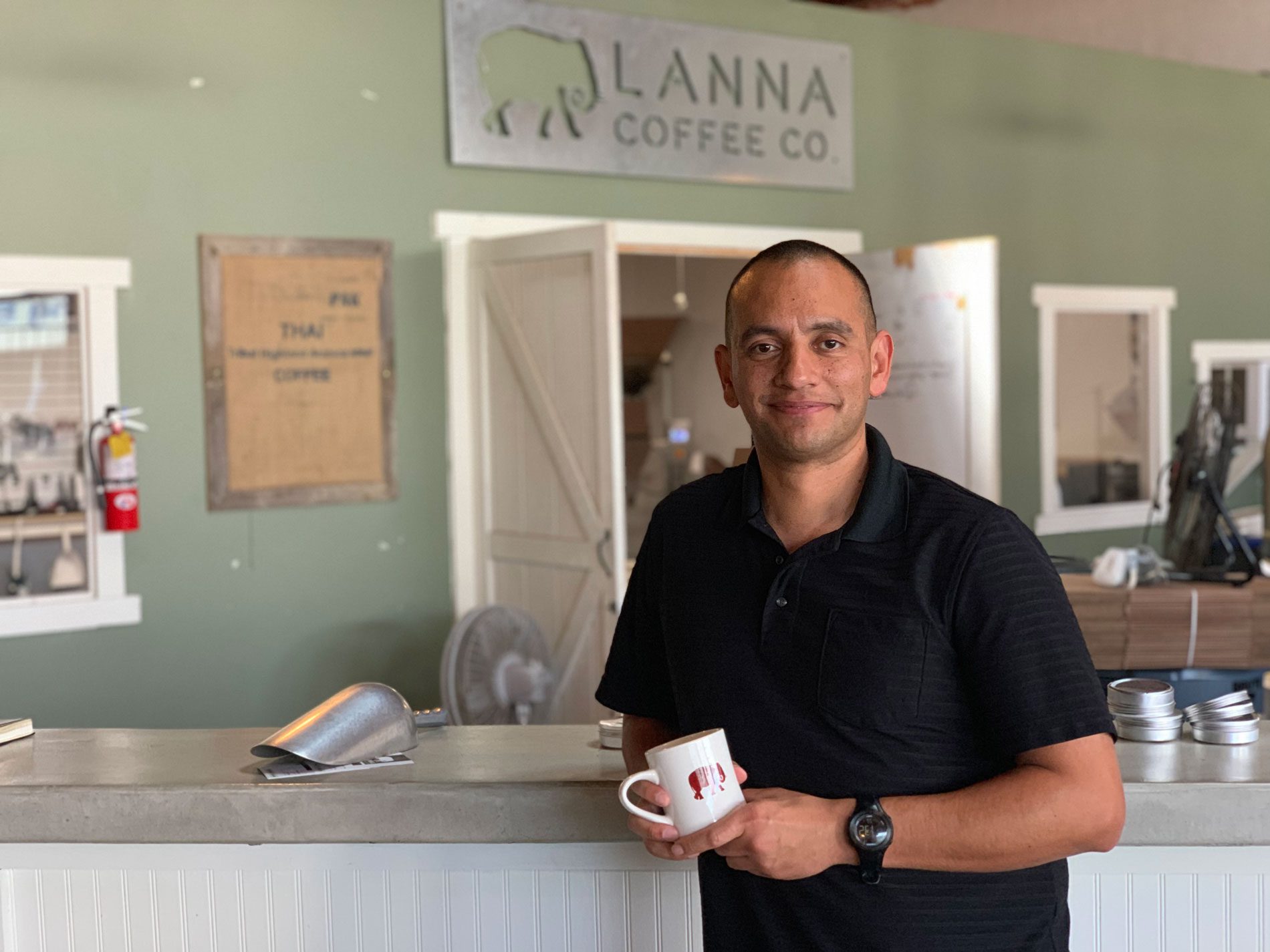 None of us have had a perfect earthly father. But through Jesus we have been adopted, and our Father is perfect. Romans 8:15 says, "The Spirit you received does not make you slaves, so that you live in fear again; rather, the Spirit you received brought about your adoption to sonship. And by him we cry, "Abba, Father."
Like so many children of alcoholic parents, his father's obsession with drinking left a deep void in Gilbert's heart. His parents' divorce at age 10 was the start of a downward spiral that seemed to negatively affect every aspect of his life. Four years later he and his older brother moved in with their father. Now ages 14 and 16, they discovered that living there meant no rules or boundaries. He recalls "I could stay out all night if I wanted to." Seeking for anyone he could cling to, Gilbert soon started to look up to some of the guys in their neighborhood. He recalls "One of them, who was a few years older than me, was doing cocaine. When he offered me my first hit, I thought it was cool. Eventually I got my older brother started as well, which is something I really regret." His life had no direction or purpose.
By the time he hit his late teens, he was no stranger to regular drug use or jail time. In the midst of the chaos, Gilbert recalls that at age twenty, two major events occurred in his life.
First, his son was born. That same year as he was learning the value a son could have on his life, he was introduced to another son that would eventually change everything for him as well. Jesus. While doing jail time, he started to attend church services with some others he knew there. It was there that he accepted Jesus into his heart, but He did not become a real part of his life until almost 20 years later. Gilbert shares today, "I spent the next 18 years running from Him. You are never really the same after He comes into your life." But God was not done with Gilbert yet. "God was always with me, urging me along. 'Come on, son. You're better than this.'" His life continued to be defined by positive seasons of jobs and staying clean, only to be followed by another drug relapse and jail time.
Gilbert's face beams each time he speaks of his son. "When I was 27, I came back from another jail stint and realized that my son was used to me not being around all the time. He knew I was going to go back to jail. And I didn't like that at all." In 2016, Gilbert had a high-paying job, a house, and several cars. "I celebrated my success by getting wrapped up again in drugs. When I relapsed, I didn't relapse with little. I relapsed with a lot." Through all of this, he gained the resources needed to purchase large amounts of drugs, soon becoming a regular dealer and eventually was arrested. His son was now a teenager and was becoming more and more aware of the consequences of his father's choices, on both of them.
"God was always with me, urging me along. 'Come on, son. You're better than this.'"
Over the next two years, God would gently lead him on a path that led to the doors of the Fresno Rescue Mission. In 2018, while doing another stint in jail, Gilbert recalls feeling worthless, with no hope or purpose. He was facing incredible disappointment in himself because he had missed his son's high school graduation. It was then that Gilbert finally stopped running and fully surrendered his whole life to Jesus. "I always considered myself a strong-willed person. But I've learned to surrender my will. In the program (at Fresno Rescue Mission), I've done nothing but embrace everything we do here: the counseling, chapel, the classes. God was always with me, urging me along. And through my life getting better, I can help someone else. Especially my son." Continuing his involvement with the Fresno Rescue Mission through working at Lanna Coffee in downtown Fresno, he is growing consistently and discovering his life-purpose through God. As a result, he is slowly healing his relationship with his son, discovering what it means to be the father God intended.
Gilbert constantly shares that his story can be summed up by Romans 8:28: "And we know that in all things God works for the good of those who love him, who have been called according to his purpose."
It's because of the prayers, hard work, and donations of so many involved with the Fresno Rescue Mission that fathers like Gilbert get the chance to change the course of their lives and the generations that follow. Together we are making a difference.
Gilbert's story appeared in the June 2019 edition of Lighthouse News.