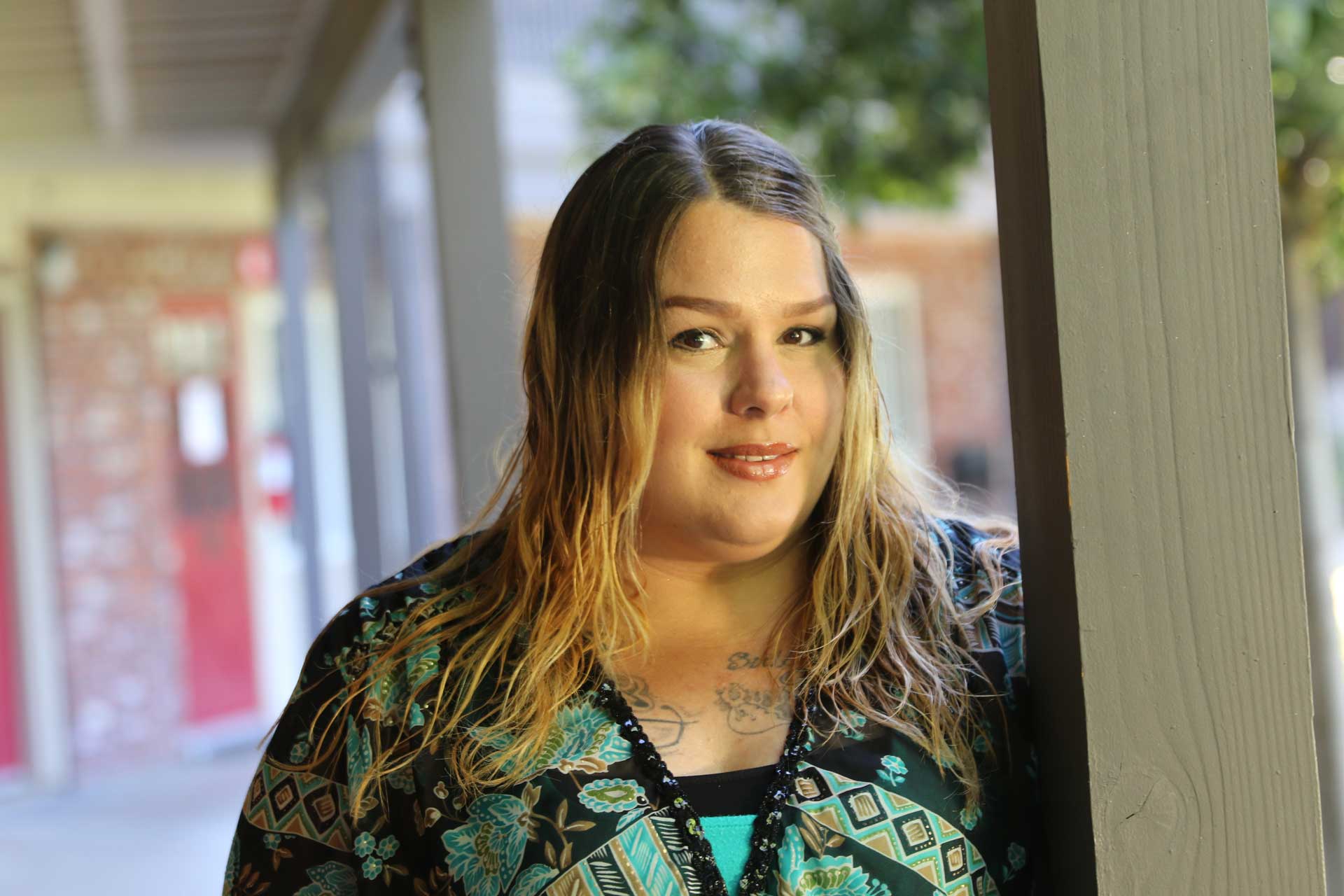 "Now I know He is always there for me. God is my everything."
"It was a really stressful life growing up," Kimberly recalls. "Not knowing if I was going to eat that day, not having my mother there…"
Because her mother struggled with addiction, Kimberly ended up in foster care and group homes. "I would run away… but I was just running from reality, from all the hurt and destruction in my life," she says.
To numb the pain of her mother's abandonment, at just 15, Kimberly tried drugs for the first time. "I felt like I wasn't worth anything because she just gave up on me." Over the years, Kimberly battled addiction. Becoming a mom herself, she was able to remain clean for five years.
But the stress of an unhealthy living environment caused her to relapse. Heartbroken, she watched her sons being taken to live with their dad. "I had nothing to live for… I was just very destructive."
Desperate for change, Kimberly came to the Mission for help. "I didn't know what this place would offer, but it's probably the best choice I've made in a long time."
 "I thank God for a new life."
After a week in our community, Kimberly experienced God transforming her heart. "I gave my life to Christ and it was the most freeing experience," she says. "I'd never read a Bible before. Now I go to my Lord for everything."
Through our recovery program, and the loving care of our staff, Kimberly has been healing spiritually and emotionally, and finding freedom from the pain of her past. "I just feel that love and joy within me that I've never had."
Today, Kimberly is reconnecting with her children, and she looks forward to going to college and beginning a career where she can help others.
Kimberly's story appeared in the Holiday 2019 edition of Lighthouse News.