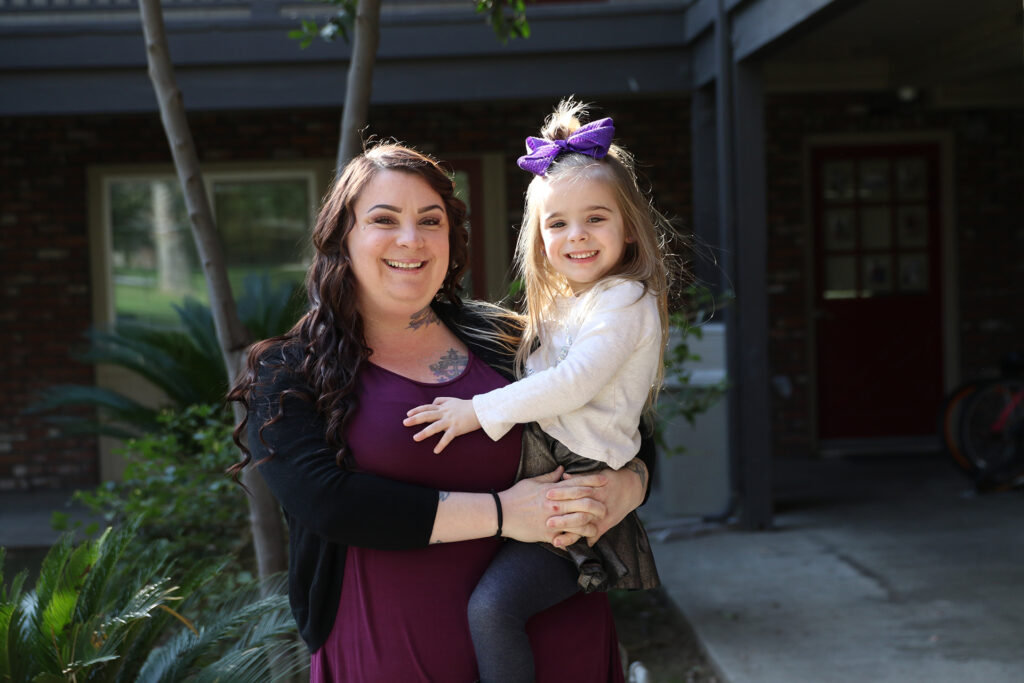 "I am confident and loved."
At just three years old, Cherice lost her father to a drug overdose… and in the years that followed, she suffered even more trauma.
"I lived in a violent home," she remembers. "My mom's boyfriends or husbands were physically abusive… and CPS was called frequently."
In and out of foster homes – where the abuse only continued – Cherice never felt loved.
"There was a void, so I just started reaching out for anything." By age 9, she'd started smoking and drinking to numb the pain of feeling unwanted.
When she fell in love and started a family at a young age, Cherice stopped using. "But my husband became verbally abusive," she says. "I couldn't measure up to the mom and wife he thought I should be… but I'd never learned how."
Divorce sent Cherice spiraling, and for over 10 years, a series of toxic relationships had sunk her deeper into heartbreak and addiction. She struggled to raise her children as a single mom.
When she was connected with the Fresno Mission, it seemed like the answer to her prayers. "I asked the Lord to restore me back to that little girl I was with the hopes and dreams He put in me."
At the Mission, Cherice found a safe place where she and her young daughters could stay and heal together from challenges they've faced. Today, Cherice is working toward her GED, has recently accepted a job, and is gaining confidence through our parenting and spiritual classes.
"Now I know that my identity is in Christ, and I cling to Him," she says. "I know that I'm a good mom and that I'll make the right choices for my family."
Cherice is beyond grateful for this second chance in life – and says it's thanks to the love you've shown for a neighbor like her. "Before I came to the Mission, I was broken and lost… But now, I've found the person God created me to be. I know I am loved."
Cherice's story appeared in the Summer 2021 edition of Lighthouse News.