Your support brings hope to the hurting this Easter.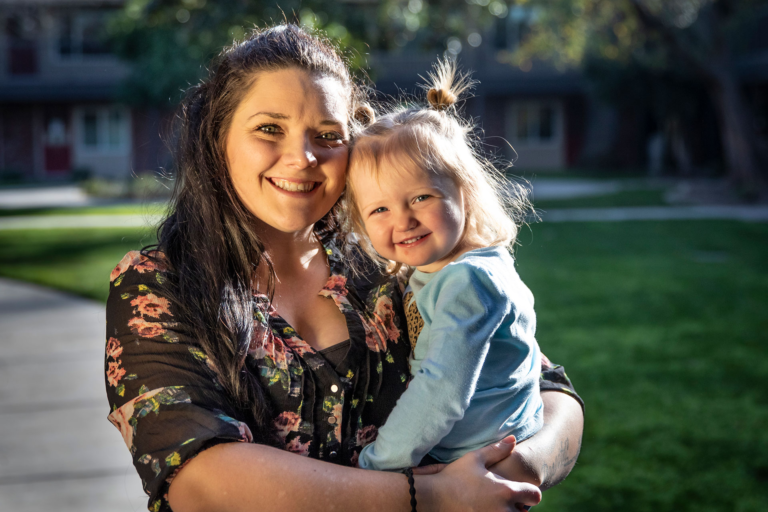 Mary had always considered herself a "daddy's girl," so she was devastated when her father forced her to move out at just 18. "My dad got remarried… and my stepmom didn't want me there." Mary says. "He chose her over me."
In the wake of this heartbreaking rejection, Mary entered into relationships with men, seeking acceptance and security. "I would do whatever they wanted so I didn't have to sleep on the streets."
Before long, Mary was trapped in a cycle of abusive relationships. And to cope with the emotional pain, she turned to substances.
When she discovered she was pregnant, she promised herself things would change. "I was going to stop using drugs and be a mom for my daughter… but it didn't happen."
Mary grew desperate trying to find a shelter where she and her daughter could stay together, and she struggled to overcome her addiction on her own.
"I was completely lost… I didn't even know who I was anymore," she says. "I felt like God had forgotten me, and so I forgot about Him."
The day she walked into the Fresno Mission, everything changed for Mary.
"My abuser made me feel worthless… but now I know God made me for a purpose."
Through Christian counseling and classes at the Mission, Mary found support to grow in her relationship with the Lord and begin healing from past trauma. Today, she has even reconnected with her father, and they're taking steps to restore their relationship!
While staying at the Mission, Mary was also able to find work at the SPCA, earn her high school diploma, and enroll in school to become a vet tech. She has since graduated and continues to pursue her endeavors.
Thanks to the blessing of your support, Mary is celebrating Easter as a new creation in Christ. "It makes me so grateful to have a bright future with my daughter… now I look forward to what God has in store for us."
Mary's story appeared in the Easter 2021 edition of Lighthouse News.