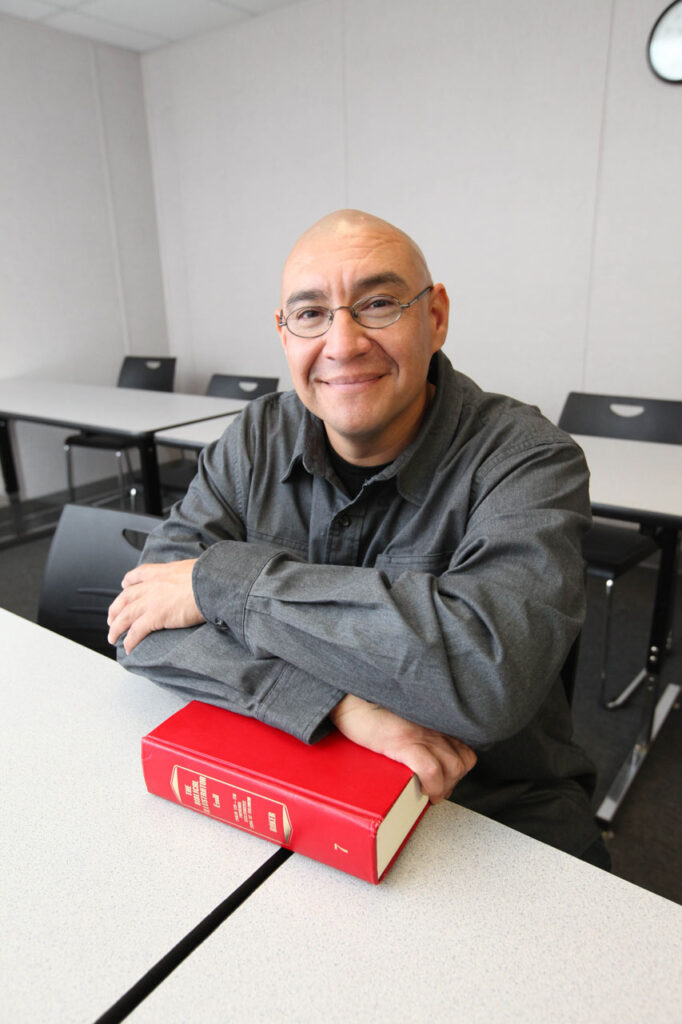 Luis's childhood home was a dangerous place to be. His parents worked long hours and were rarely home. "There were people who'd come over to watch us… and I was sexually molested as a child," he says.
He feared what would happen if his parents knew the truth. "My father was always drinking, and sometimes he beat me… It was a scary environment."
Luis kept the traumatic experience a secret, and following his father's example, started drinking to cope with his pain. "But when I got older, I turned to harder substances to not feel the hurt and anger anymore."
At his lowest point, Luis became homeless as a result of his addiction. "I was living in my car, driving around Fresno," he says, "but it was hard to find a place to shower or eat."
When Luis came to the Fresno Mission, everything changed.
"As soon as I walked into the Mission, I just felt the Lord's love and presence."
For Luis, coming to the Mission and completing our Men's Academy program have been key to healing from his past and building a stronger relationship with the Lord. "As I began to read God's Word, it started to soften my heart," he says. "The Mission has given me tools and shown me the love of Christ to give me a different outlook on life."
Today, Luis is on staff at the Mission in our food services department, helping to provide meals and share the love of Christ with others seeking help at our doors.
Thanks to the support of generous friends like you, Luis's life is filled with joy, purpose and the blessings of hope this Easter. "I'm proud to say that because of Christ, I am redeemed, set apart and loved… I am a man of God."


Luis' story appeared in the Easter 2022 edition of Lighthouse News.