The Longest Sock Line: Yes, you read that correctly! Here at the Mission, socks are a BIG DEAL. Socks not only help those in need, but they also open a door to start a conversation. That conversation can lead to a decision that has helped so many change their lives! That's why we are going to break the Guinness Book of World Records Longest line of Socks. We are going the distance! Our goal is to collect 80,000 pairs of socks. Don't worry we aren't keeping all those socks for ourselves. Once we break the record, we will give these socks to local non-profits throughout the Central Valley! Join in Fresno History and help us break this world record! Get involved below! 
WHEN: November 13, 2021
9:00am – 2:00pm 
WHERE: Crosscity Christian Church.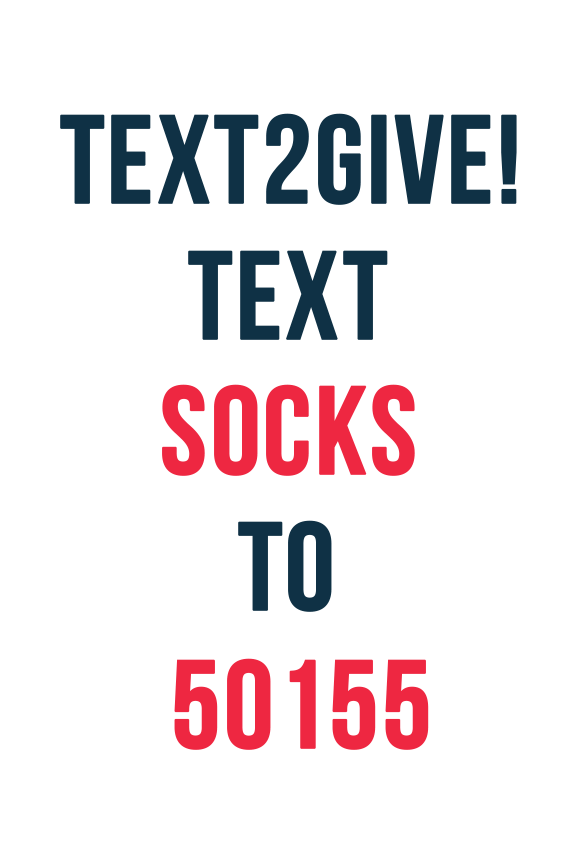 DONATE SOCKS
THE LONGEST SOCK LINE DROP SITES
DeYoung Properties Sites
Verano Visitor Center 707 Arrowhead Drive, Madera, CA 93636  
Leonard Welcome Center 3945 Ramona Ave, Clovis, CA 93619
Insurance Agencies
The Phanco Group: Allstate Insurance 1990 N Fowler Ave Ste 106, Clovis, CA 93619 
Sheila Kamps-Frowsing: Farmers Insurance  750 E Bullard Ave Ste 104, Fresno, CA 93710
Churches
The Frappe House at Cross City Church 2777 E Nees Avenue, Fresno, CA 93720
GET INVOLVED With
THE LONGEST SOCK LINE
Get involved in multiple ways! Attend the event, sponsor the event with your church, business & organization, or volunteer. Click below!
Have questions? 
For Sponsorship email: Rporter@fresnomission.org 
To learn more email: Lnishimoto@fresnomission.org
For Volunteering email: Dcamacho@fresnomission.org
Phone: 559-268-0839