Bank of America shares a deep-rooted commitment to supporting local communities and improving economic mobility. Through our partnership with One Table Fresno and the Fresno Mission, we are leveraging our resources, expertise, and philanthropic efforts to address the root causes of hunger and contribute to the overall well-being of individuals and families in Fresno.
The partnership with Fresno Mission and Bank of America aligns perfectly to enhance economic and social progress. By addressing food insecurity, we believe we can help create a stronger foundation for individuals and families to thrive, opening doors to greater opportunities and a brighter future. Together, we aim to make a meaningful difference in the lives of those who need it most.
Bank of America's sponsorship of One Table Fresno extends beyond financial support. They actively engage in collaborating with the Fresno Mission to drive sustainable solutions and innovative strategies to combat hunger and homelessness to build community resilience. Through our shared resources and expertise, we are working towards creating a holistic approach to address food insecurity and homelessness while fostering long-term positive change.
Join Bank of America at One Table Fresno
HOST A DRIVE
COATS, SOCKS, BEANIES.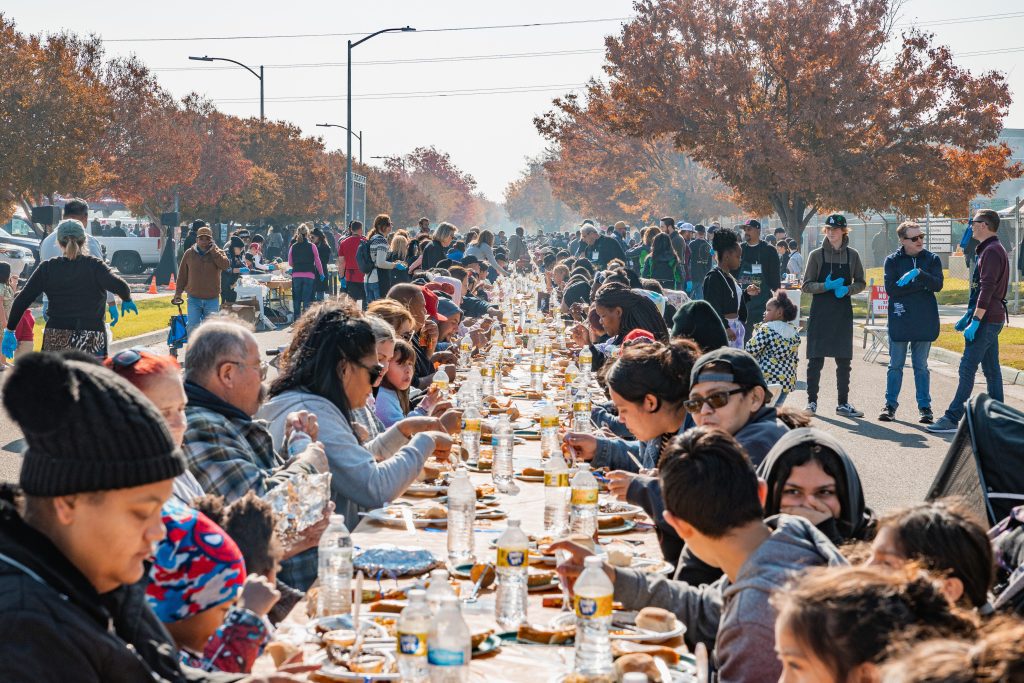 On November 18, 2023, at the newly renovated City Center campus, the Fresno Mission and Central California Food Bank are coming together to provide a hot meal for families in need. Join us at our new campus, City Center! CEO's, politicians, pastors, and community leaders will personally serve a steak meal to those in need. Afterwards, each family will take home a coat and one week worth of food. Donate a coat below!

Have questions?
For Sponsorship email: Dcamacho@fresnomission.org
For Volunteering email: volunteers@fresnomission.org
Phone: 559-268-0839