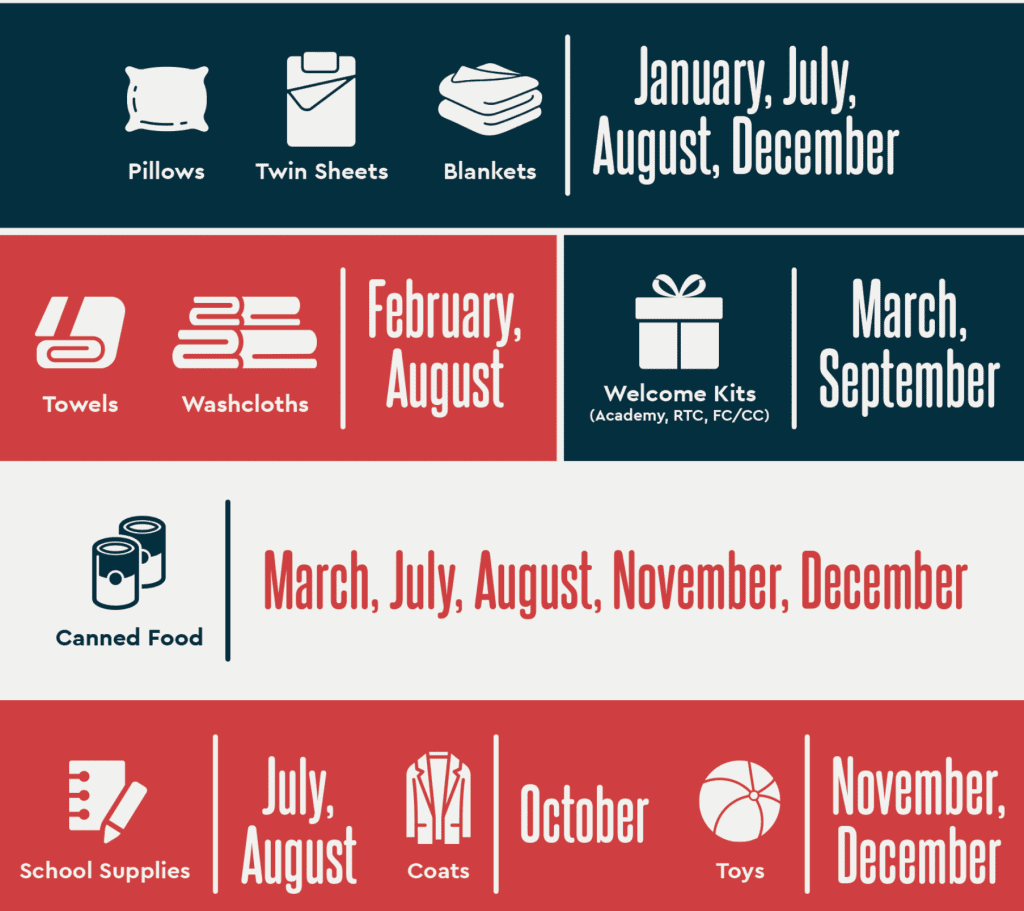 Our Mission at the Fresno Mission is to help Rescue, Restore, and Empower through Christ-centered communities of transformation. We can accomplish this because of generosity and partnerships from businesses and individuals sharing their time, talents, and treasures.
In 2022, we had 11,064 nights of shelter, 466,282 meals served, 1,470 hours of financial literacy coaching, and 465 children called the Fresno Mission home. We were able to provide for many because of the drives and financial support given which allows us to purchase items. If you would like to host a drive, please fill out the form below. You may also financially donate. Your donation today, will help us have the ability to purchase needed items for the thousands we serve. Thank you for your financial support. 
Fill out the form below to host a drive!